Chobi style Persian rugs are hand crafted in Afghanistan in the regions nearest the border with Pakistan. They, like Gabbeh style Persian rugs are hand-knotted and made to last for generations and beyond. Unlike tribal Gabbeh rugs, which are made by nomads on impermanent ground looms, Chobi style carpets are constructed in towns and villages on permanent vertical looms. This allows for the finished rugs to be of uniform symmetrical shape as compared to Gabbeh Rugs which are often asymmetrical due to the use of ground looms and frequent migrations.
The usual pattern of a Chobi Persian Rug consists of a border pattern containing floral motifs and a central field also containing a larger floral pattern. Usually there are between three and five different colors used in any one rug, the most common colors being varying shades of softer, warmer reds, browns, and greens with varying shades beige or cream being the most common background color. Sometimes you can find a Chobi rug with a blue or black background, though they are rarer than those containing the more neutral mixes of brown-red and beige with soft green highlights.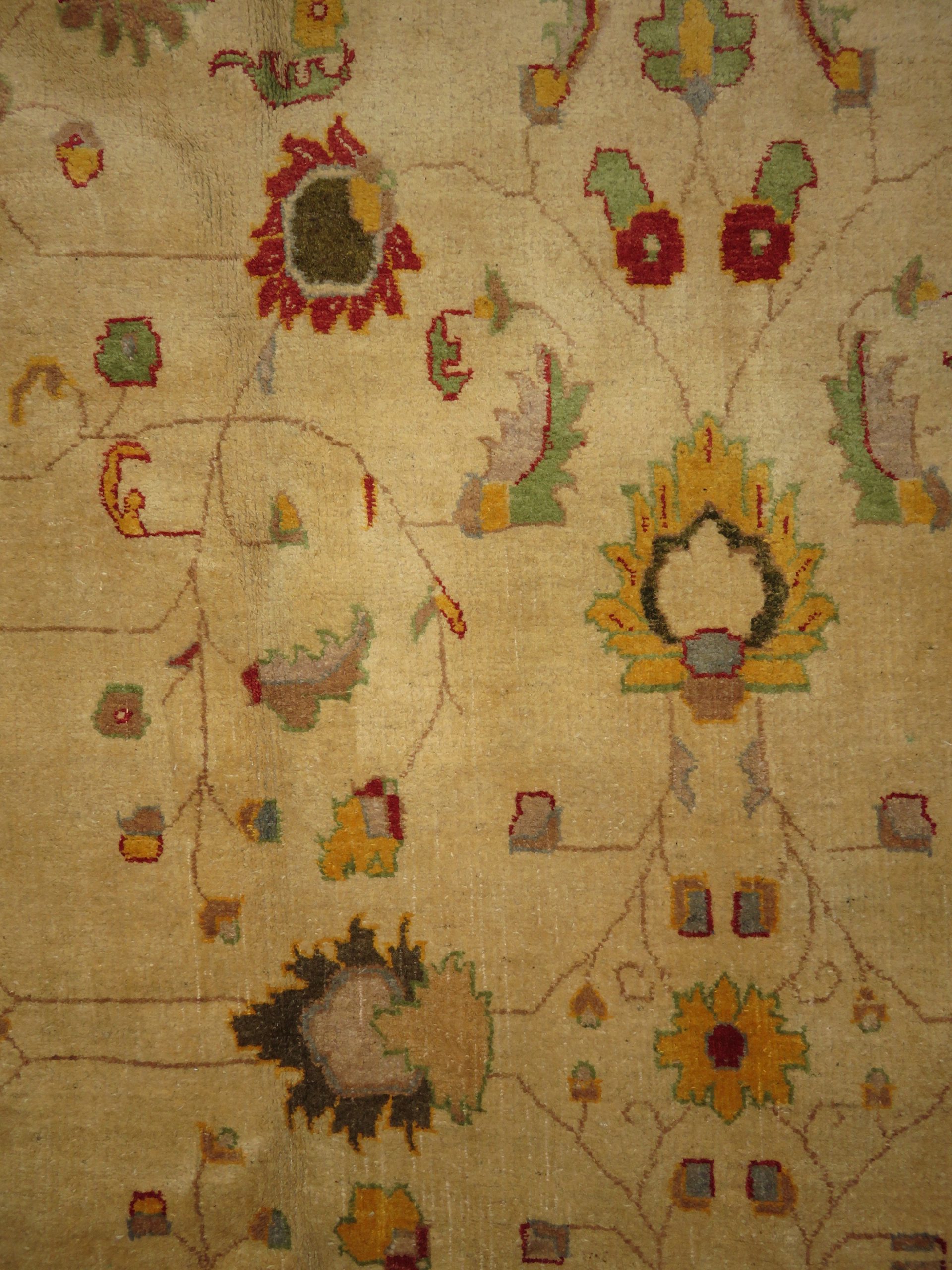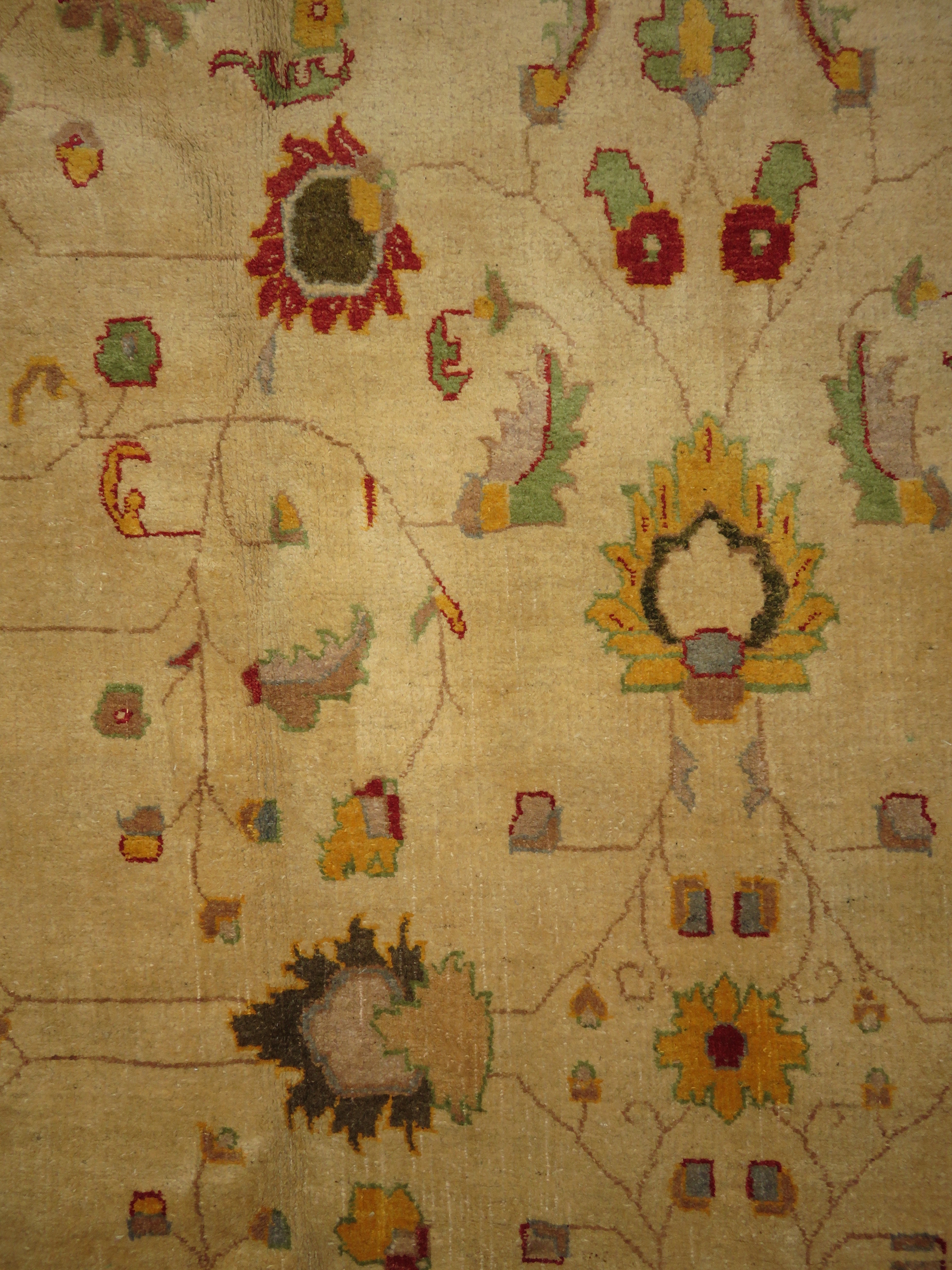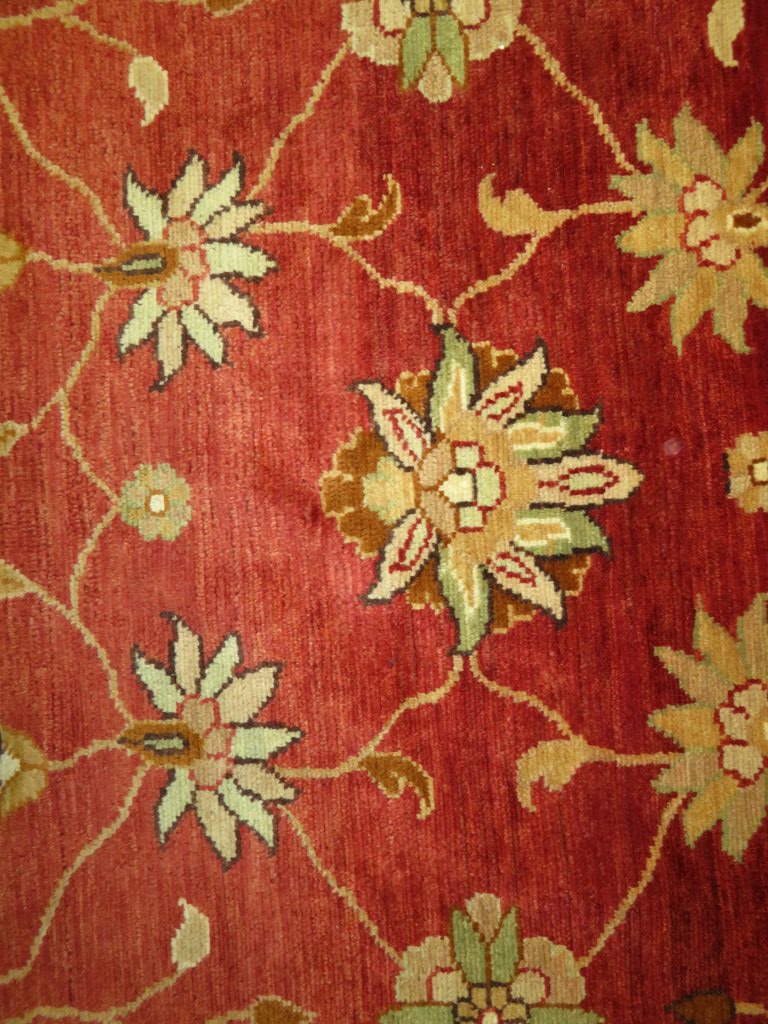 Pomegranates represent fertility.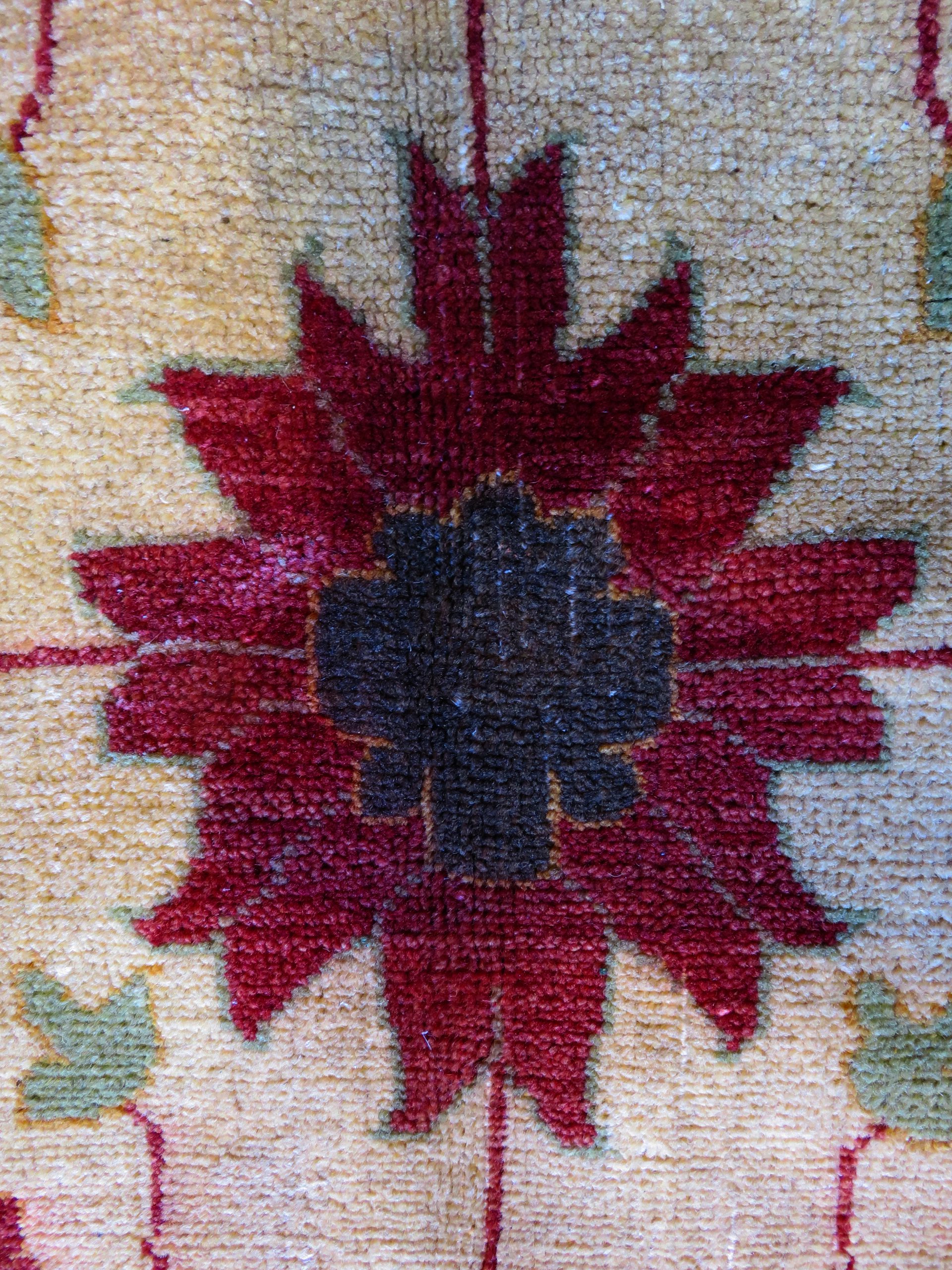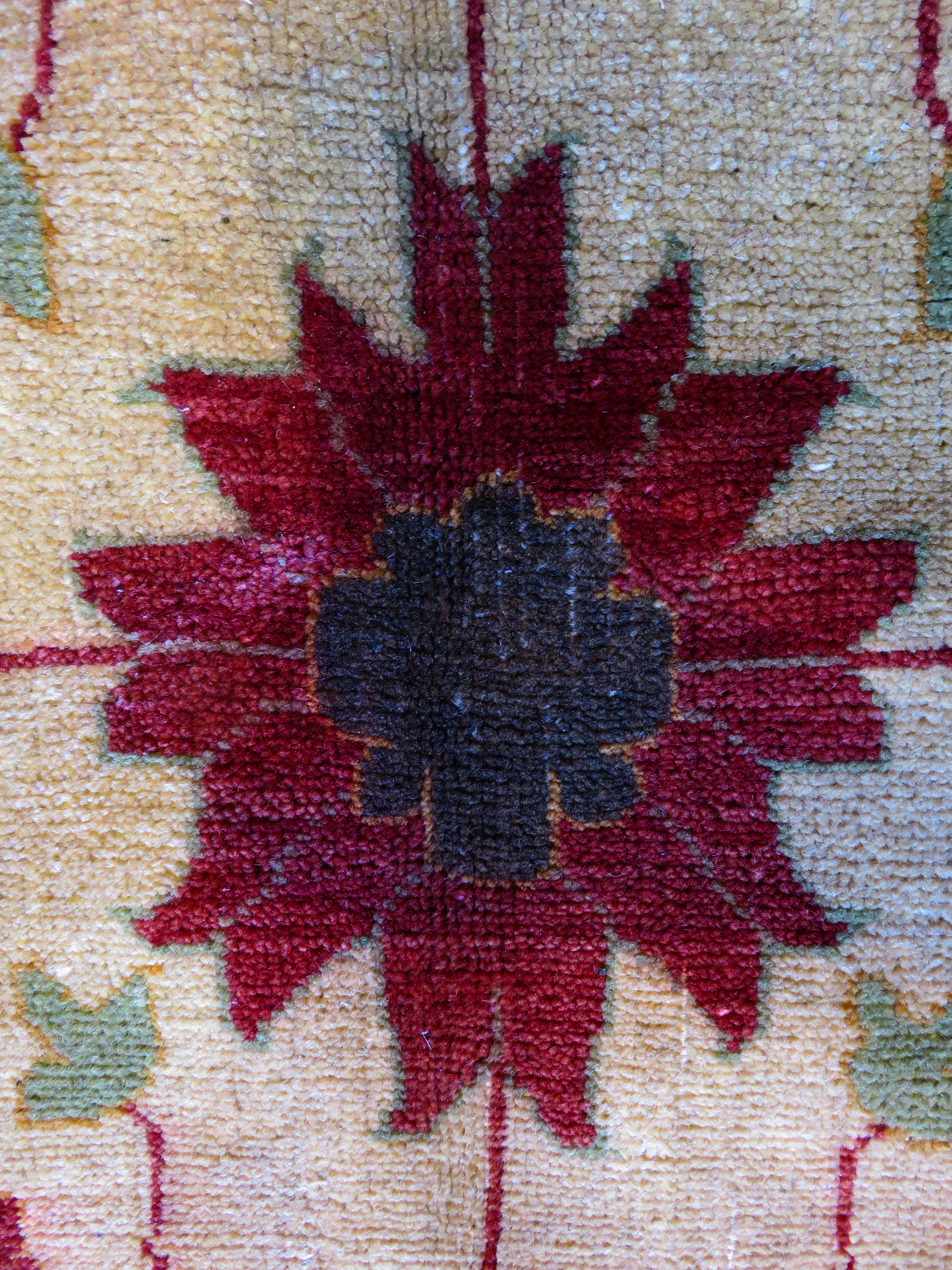 Lotus flowers represent rebirth and immortality.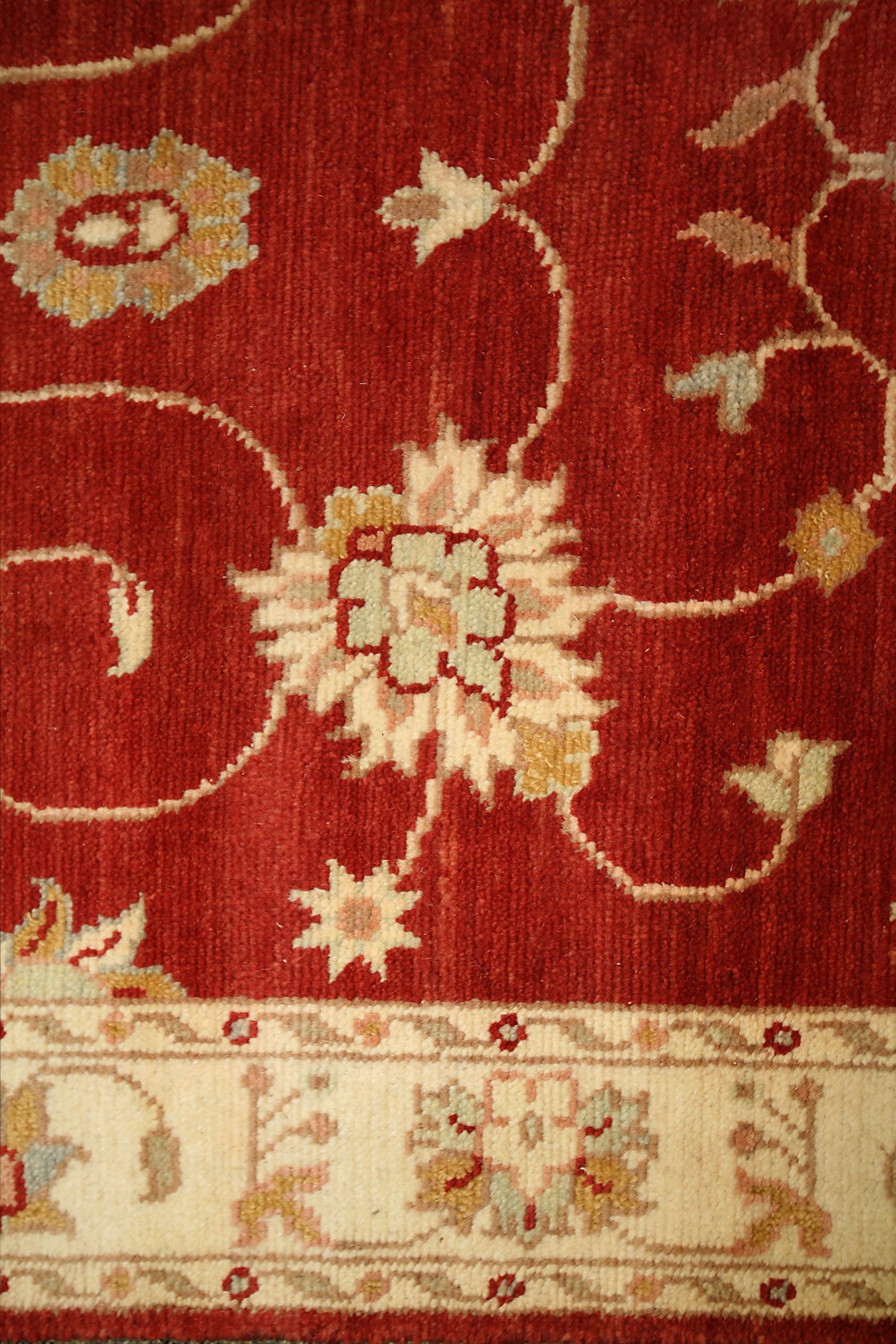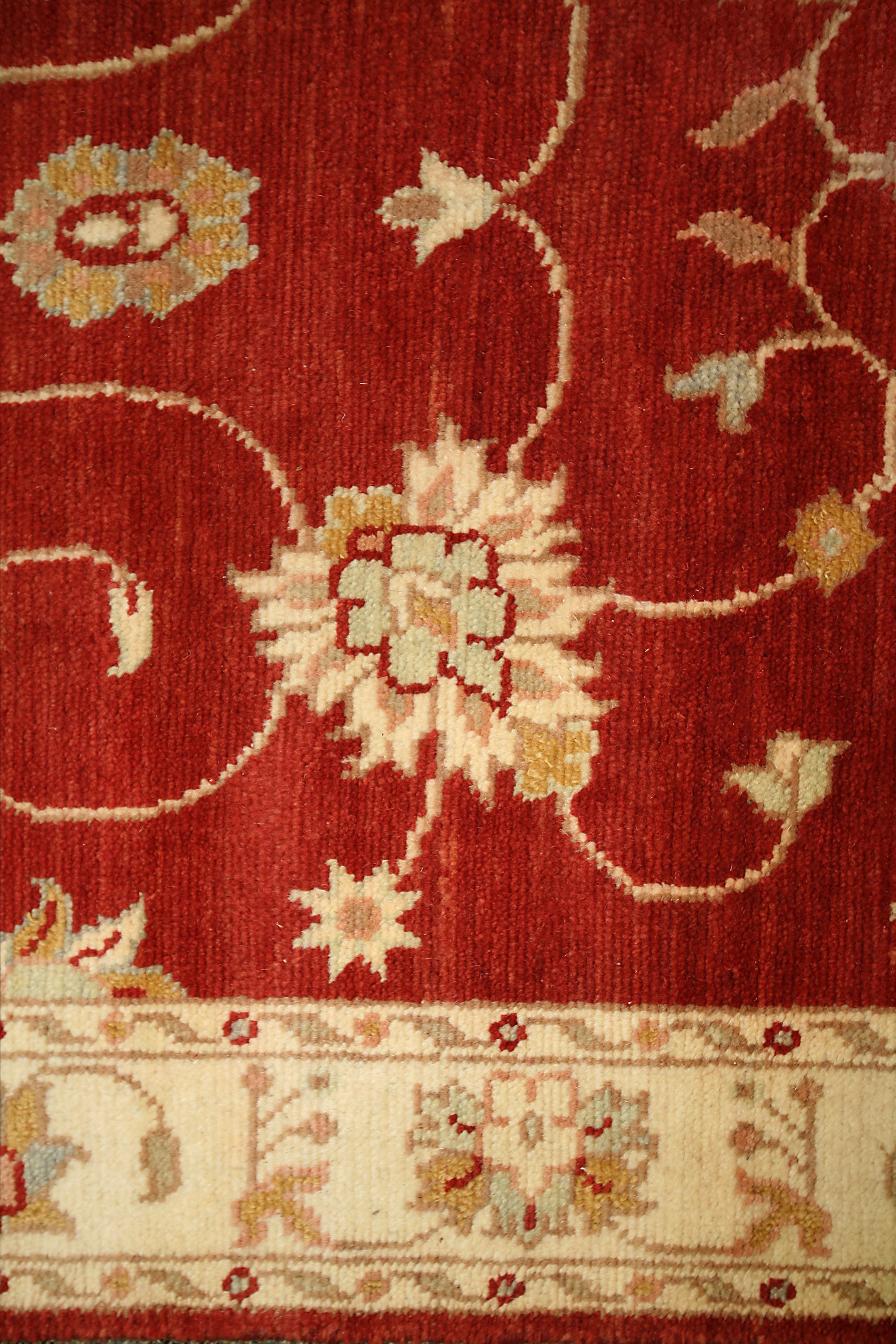 Leafs represent endless regeneration.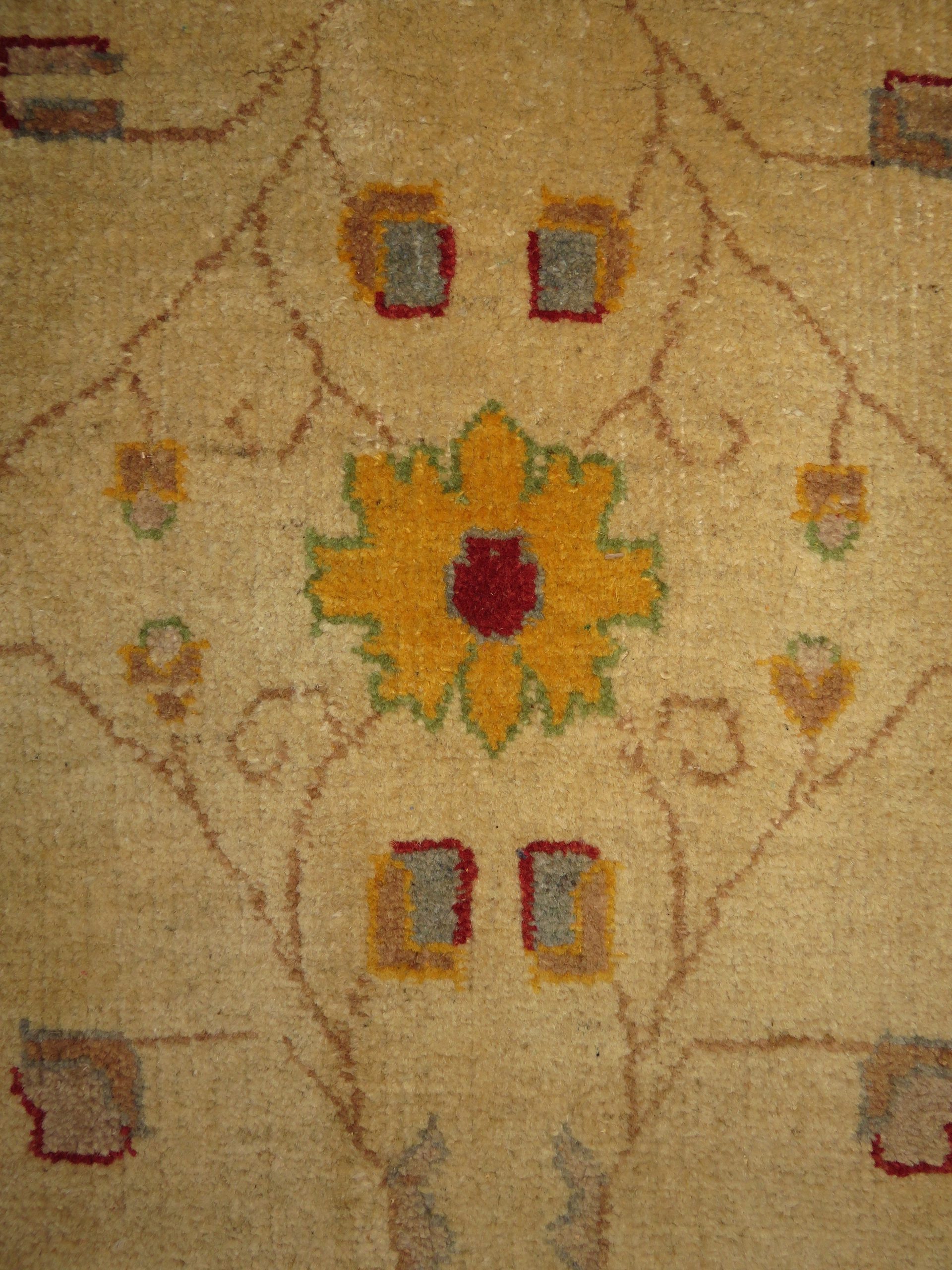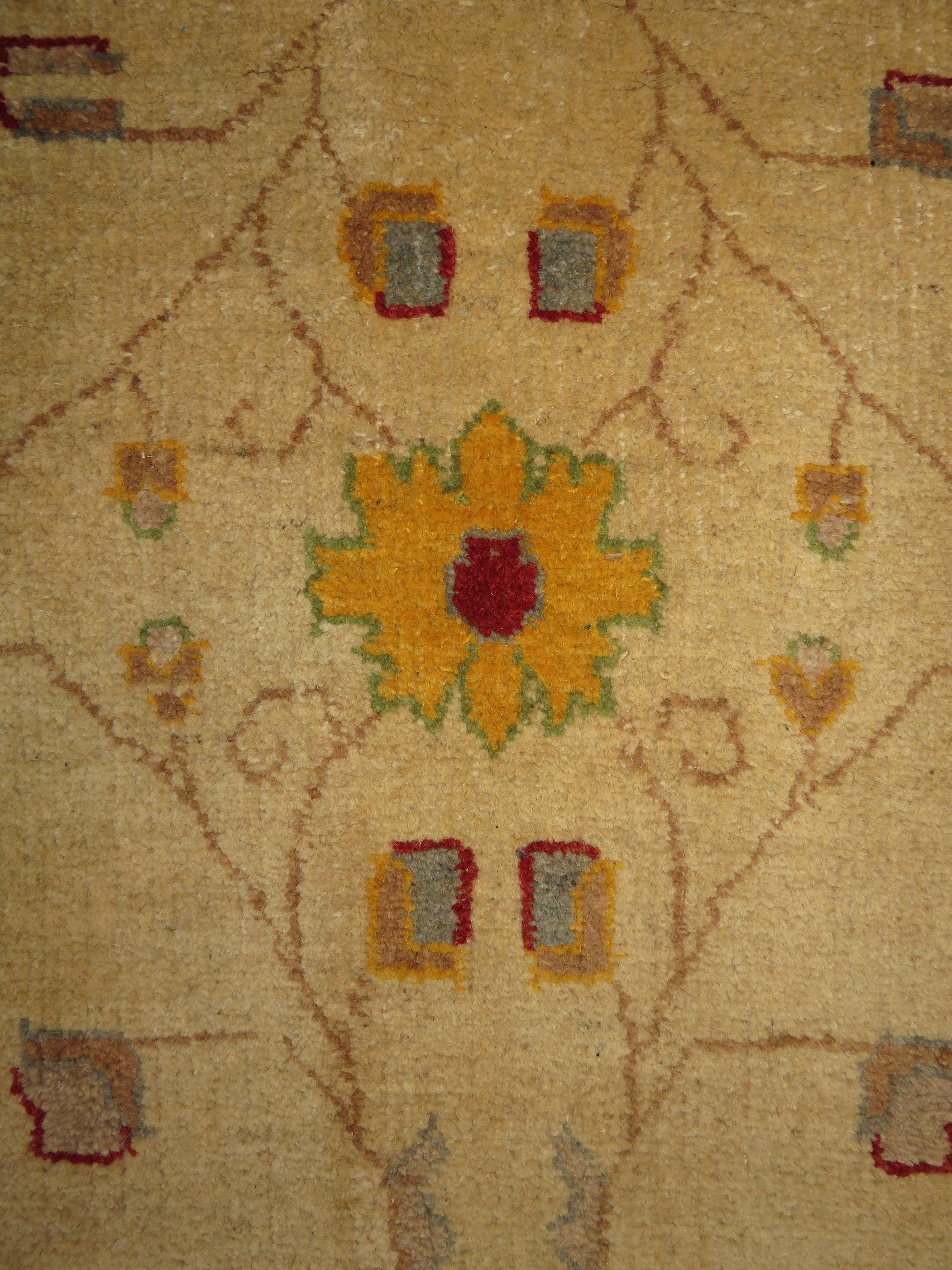 Yellow represents the joy of life.
 The name "chobi" is Farsi and literally translates to "color like wood". This name was probably chosen due to the most common dye colors used in these rugs being of shades that can be found in different types of wood. The dyes that are used on the wool that makes up the pile of these rugs are all natural vegetable dyes. Materials such as roots, tree barks, fruits, their dried skins and shells of nuts are gathered by hand and processed in boiling vats where the wool is then placed for several hours to a few days and allowed to absorb the dye until it reaches the desired color.
How to Identify an Authentic Chobi Rug
One of the things that many Chobi rugs share with Gabbeh rugs is handspun wool. This allows for the beautiful variation in color, and varying degree of absorption of the dye into the wool, that leads to the "abrash" that can be seen throughout the overall design in these beautiful rugs. Another thing that is shared between Chobi style Persian rugs and the Tribal Gabbeh rugs is the retention of the natural lanolin in the wool due to the use of vegetable dyes, which do not strip the lanolin from the wool the way that chemical dyes do. Many Oriental and Indian rug makers use chemical dyes in order to save money, provide for complete uniformity of color from one carpet to the next, and to allow for mass production of certain patterns, and so these oriental rugs lack the sheen and luster of authentic Persian rugs. This is one of the many reasons why Persian rugs are considered the world's most gorgeous, durable, and prized of all hand-knotted rugs.
The Perfect Rug for a Luxury Home 
The patterns and design of Chobi style Persian carpets are very popular these days because they mesh so well with the materials used in many contemporary upscale homes. These carpets can add the finishing touch to many different styles of home décor and we have often seen them placed in homes with wood or tile floors with breathtaking results. Due to the neutral colors used in these rugs, that reflect many of the colors found in nature and natural materials such as granite and other stone, and different types of wood and ceramic, this style of rug has an amazing ability to accent and tie together a room that makes use of any of these materials.
Take a look at our collection of Chobi style rugs. We will be adding more periodically so be sure to visit us again soon if you do not see the rug you are looking for listed on our website at this time.
Shop our Chobi Collection
Each one of our Chobi Rugs is a unique, one of a kind, hand-woven piece of art. We have dozens in our collection. Click the link below to browse our current selection.