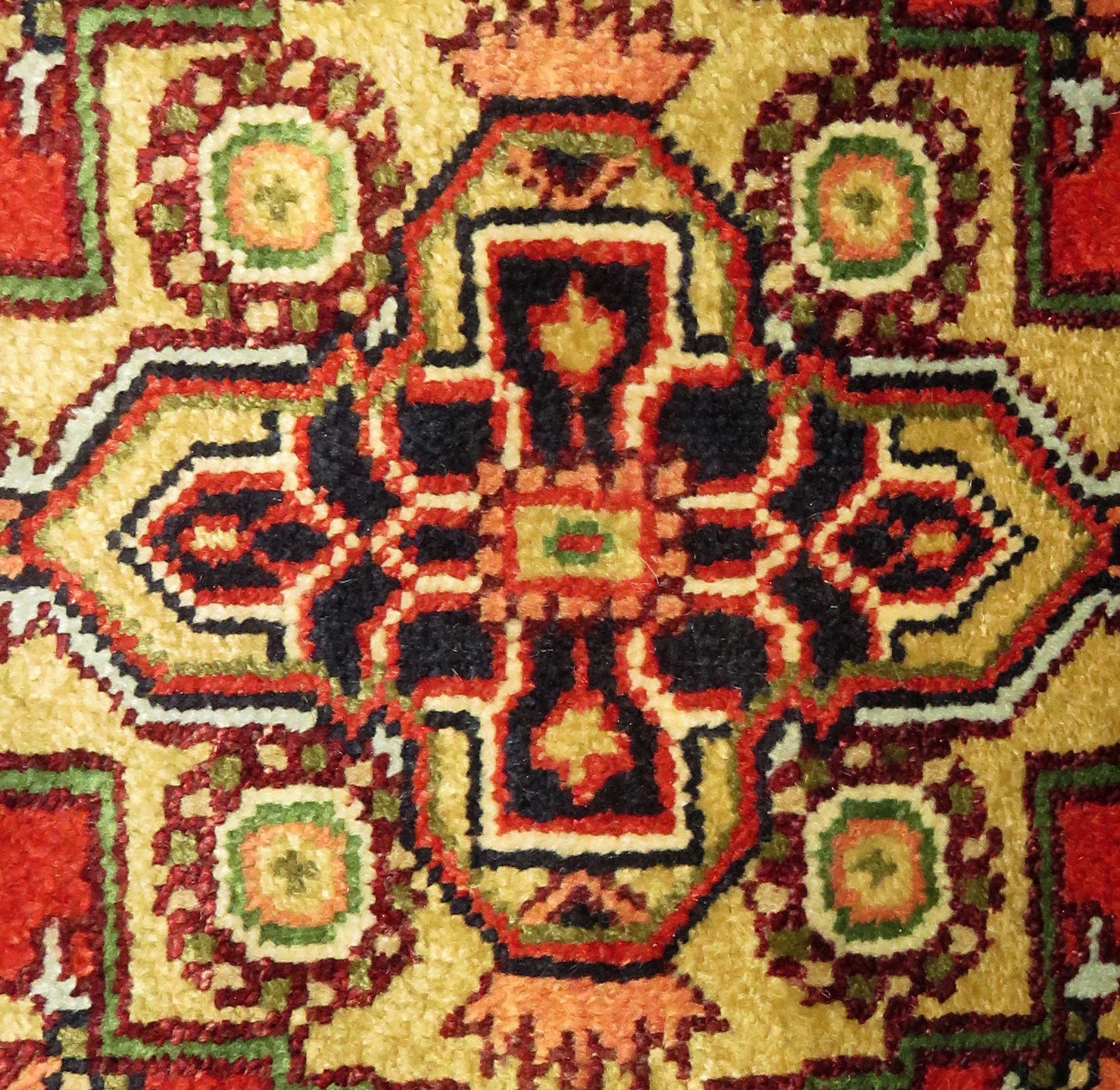 The Kazak or Qazax (Kazakh, Kasak, Gazakh) style Persian Rug originated and are still made in and around the city of Qazax in the country of Azerbaijan which is bordered by Iran on its Southern side. This is the area of the Caucasus Mountains (located close to the Black Sea). This style of Persian rug, with its Russian influenced geometric medallion patterns has been adopted and put into production into other areas of what was once Persia, such as Afghanistan. Rugs that were made in Azerbaijan or in Iran in or near the Caucasus Mountains are referred to as Caucasian Kazaks, and Kazak style rugs that were made in Afghanistan are referred to as Afghan Kazaks.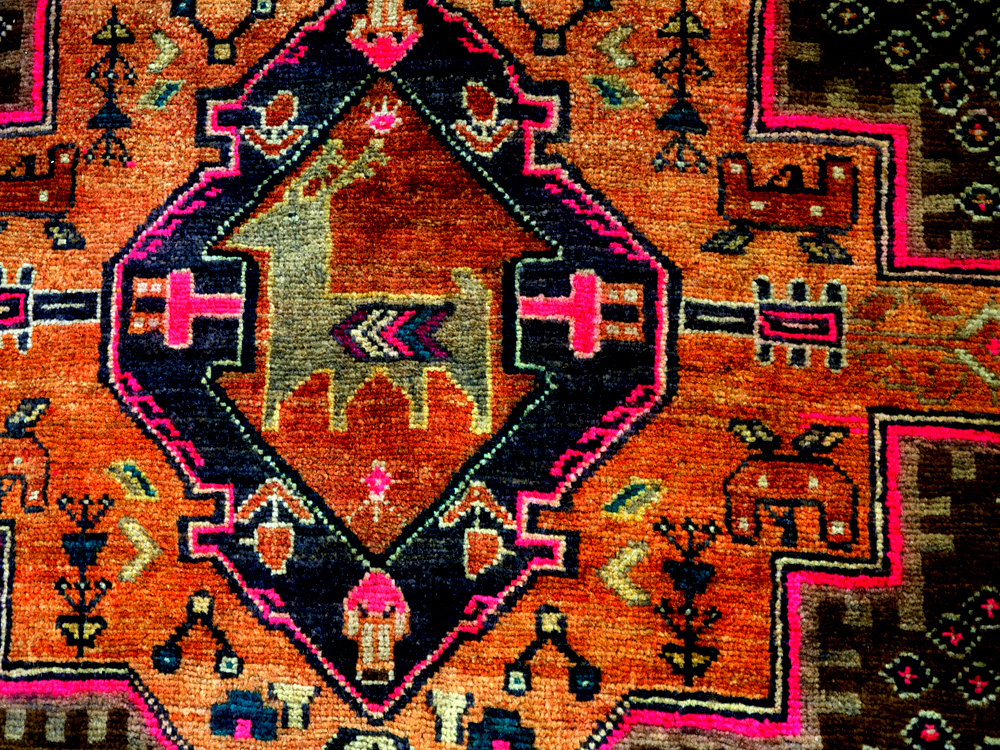 Kazaks are Known for their Geometric Patterns and Beautiful Colors. A Perfect way to Accent or Bring out Color in a Room.
Kazaks Have a Unique Ability to Combine Multiple Colors without Looking too Busy.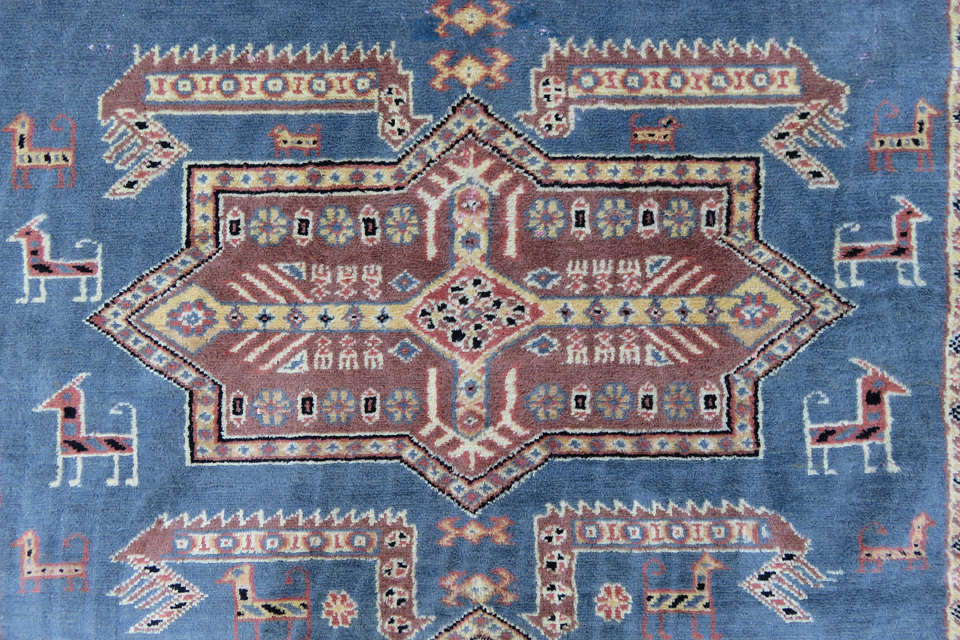 A Blue Background with Red Accents are a Common Theme Amongst Many Kazak Rugs.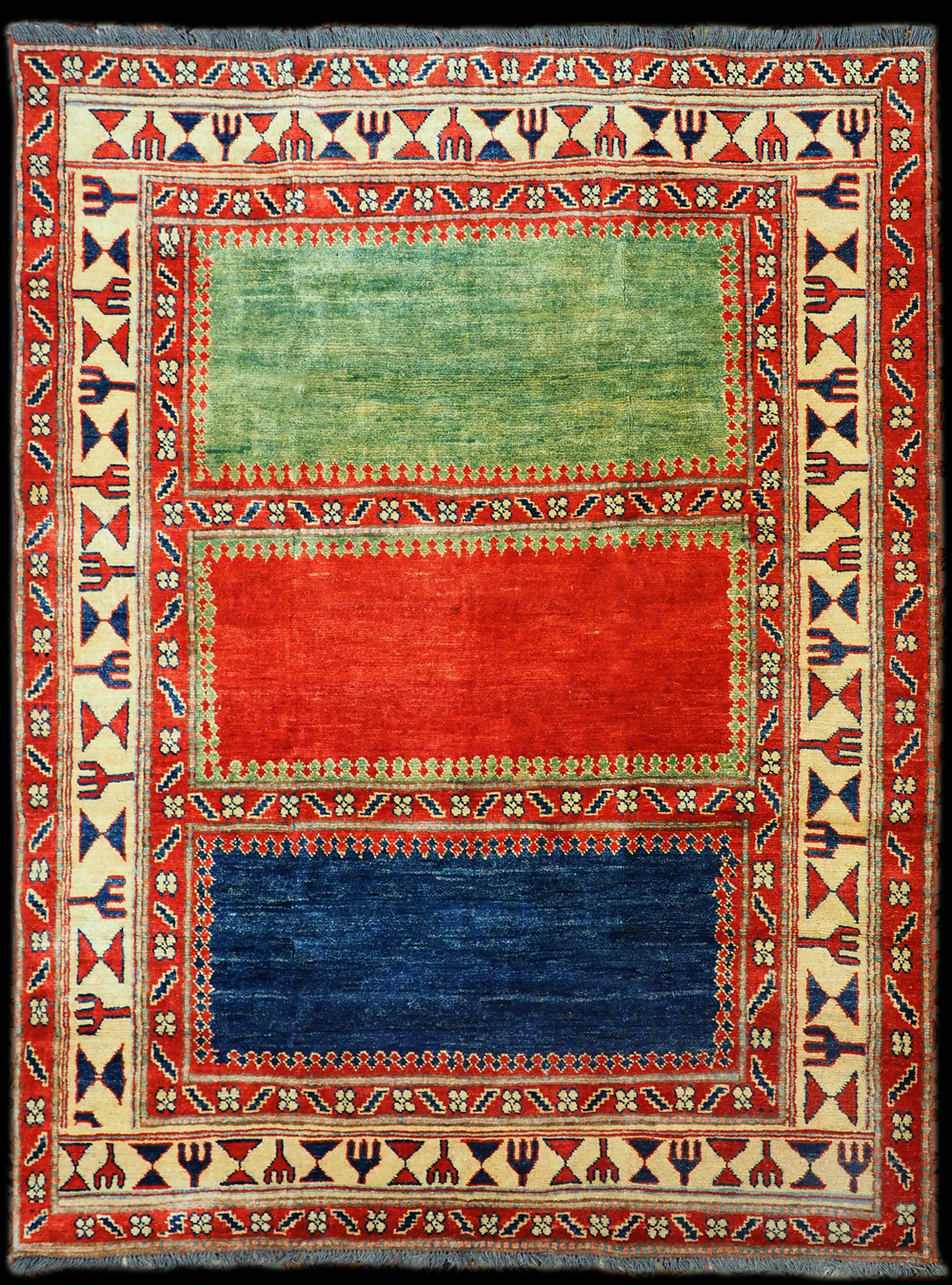 Colors and Geometric Lines are very Factors in a Kazak Rug.
Kazak Persian Rugs and their Unique Color Style
These rugs usually use bright colors, the most prominent being blue and red accented with greens, golds and beiges. Though these rugs have very intricate patterns they do not seem busy or distracting from the overall décor of any room because of the use of medallions and the border to contain these designs. This allows for larger areas of the rug to consist of one color to serve as a background or "field" that contains these more intricate designs and keep the overall pattern of the rug from seeming crowded or busy . This allows one to introduce many new colors to a room without being too bold about it, in so long as you chose a rug with a background or field color that goes well with the other prominent colors used in the room.
Shop our Kazak Collection
Each one of our Kazak Rugs is a unique, one of a kind, hand-woven piece of art. We have dozens in our collection. Click the link below to browse our current selection.