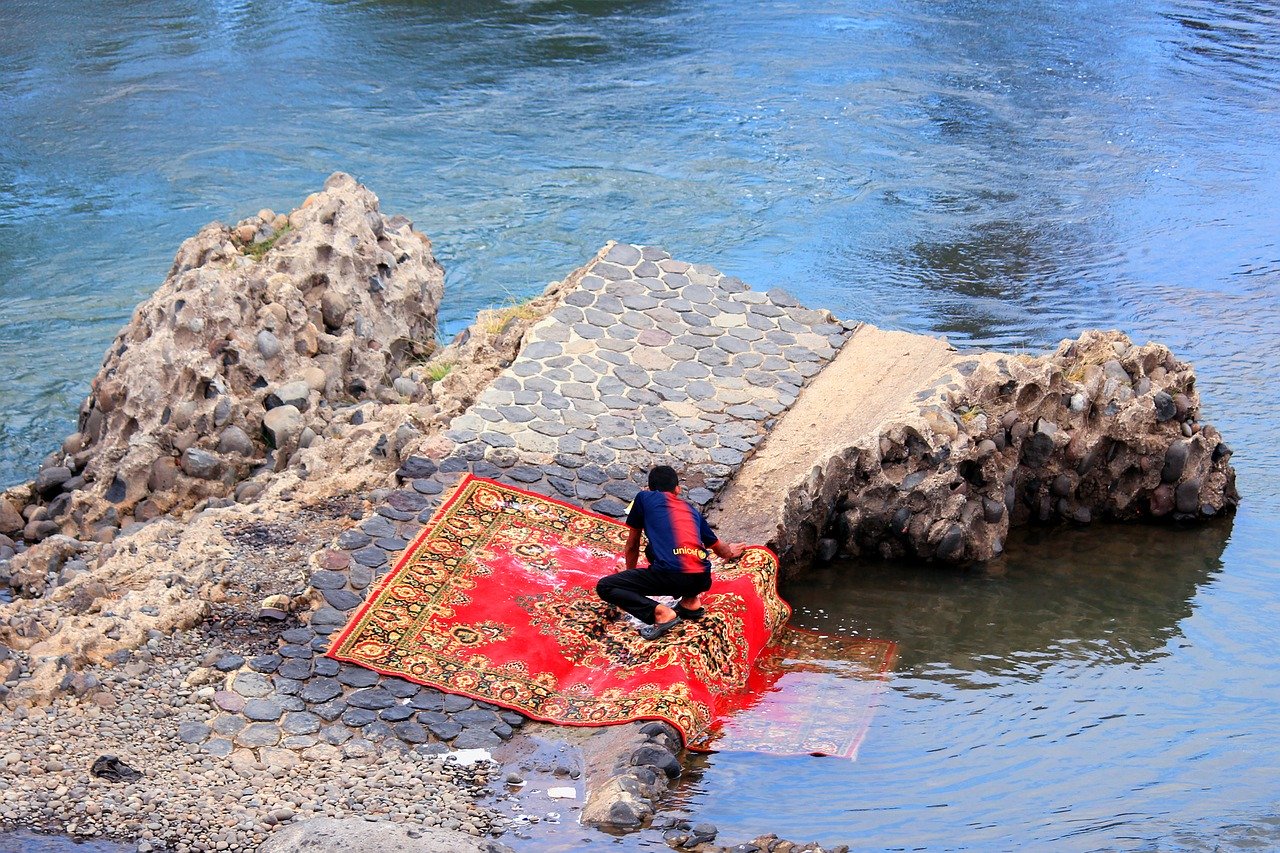 Truckee Mountain Rug Company offers rug cleaning services. We have guides and tips for those DIY'ers, but if you're not confident, or don't have the time, let us deal with it. Our rug cleaning team is perfectly trained and knows what to look for. Help us help you. 
How often should you have your rugs professionally cleaned? It depends! Based on your lifestyle, rugs may need cleaning every one to three years.
To judge how dirty a rug is, try this method:
Pick up a corner of the rug and see if ther is dirt or grit accumulated on the pad or floor. Then, still holding the corner, kick the back of the rug sharply. If a cloud of debris flies out of the pile, the rug is dirty and needs cleaning.
We also have rug pads in stock that will help prolong the life of your rugs. Expert restoration of more significant damage is available as well.
For more information on spot cleaning stains and spills at home, visit the FAQ section of our website.
Shop our unique, one of a kind, Persian Rug collection
Each rug in our collection is unique and one of a kind. They are all hand woven and imported from the middle eastern region. We specialize in Gabbeh, Chobi and Kazak styles. These rugs make exquisite decorative pieces and can really bring a room to life.