Rug Design Insights: A Word From Kathleen | Kathy's Korner
If you have ever purchased a rug from Truckee Mountain Rug Co., I likely have a picture of your rug on my phone! I am the official photographer of our company- I am a professed lover of rugs- obsessed with hand-made rugs you might say…My partner Mike also has this affliction- we live on a sea of rugs both at home and in our Architectural office in Auburn California- and yes we've been known to layer!
It all started on vacation over-seas in 2000 when we came upon a small Gabbeh rug in an antique shop in which the owner had used it as a table cloth! Who would ever use a rug as a tablecloth? As we gazed at its' intricate patterning up close, we fell in love with the design- so maliciously woven- so playful- so earthy and colorful- so original- we asked "Where did this come from? Do you have any more of these?"  That was it!  Now we have collected well over a thousand woven gems! Each one is unique and we consider them family.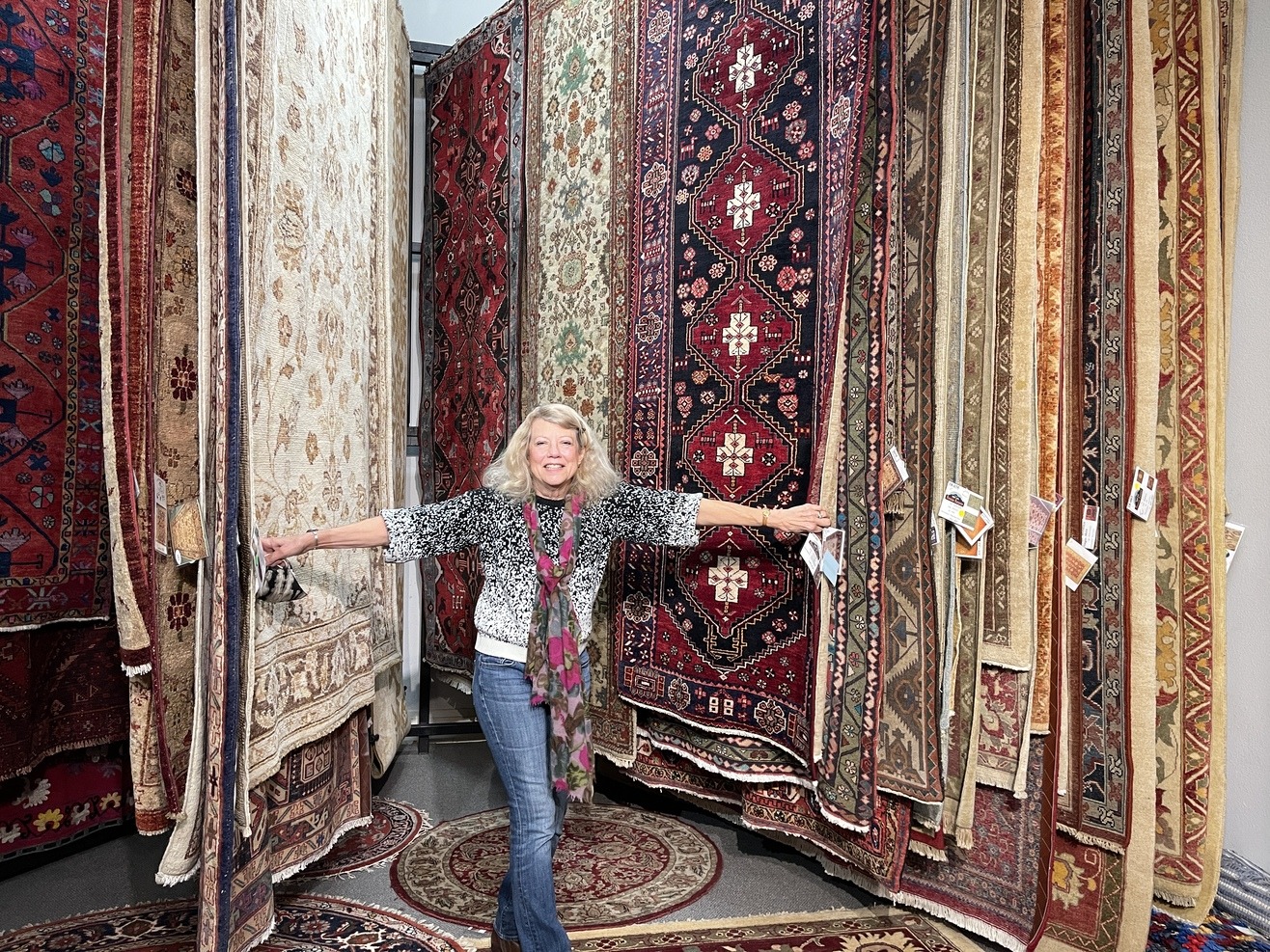 Make no mistake- These rugs are not machine made! Machine made rugs with all their uniformity have no soul! The rugs I'm talking about contain the heart and soul of the nomadic   villagers who still have the vision and patience to weave – creating masterpieces without expectation; Using wool from their very own sheep and dyes made from vegetables, flowers  insects and Earth; measuring dyes by handfuls of roots or herbs; boiling them in clay pots with varying lengths of time over fires of irregular temperatures; concoctions passed down through family elders a thousand years ago! Amazing don't you think?
No two patterns are ever the same identical size or shape. The nomadic weavers work free-hand and not according to a definite blueprint. Their individuality shows in their work making it alive, vibrant and most attractive. A rug, like a painting, is a thing of beauty and should be viewed as such. Many of our rugs end up displayed on a wall. "Art for your wall- art for your floors!"
Cheers,
K